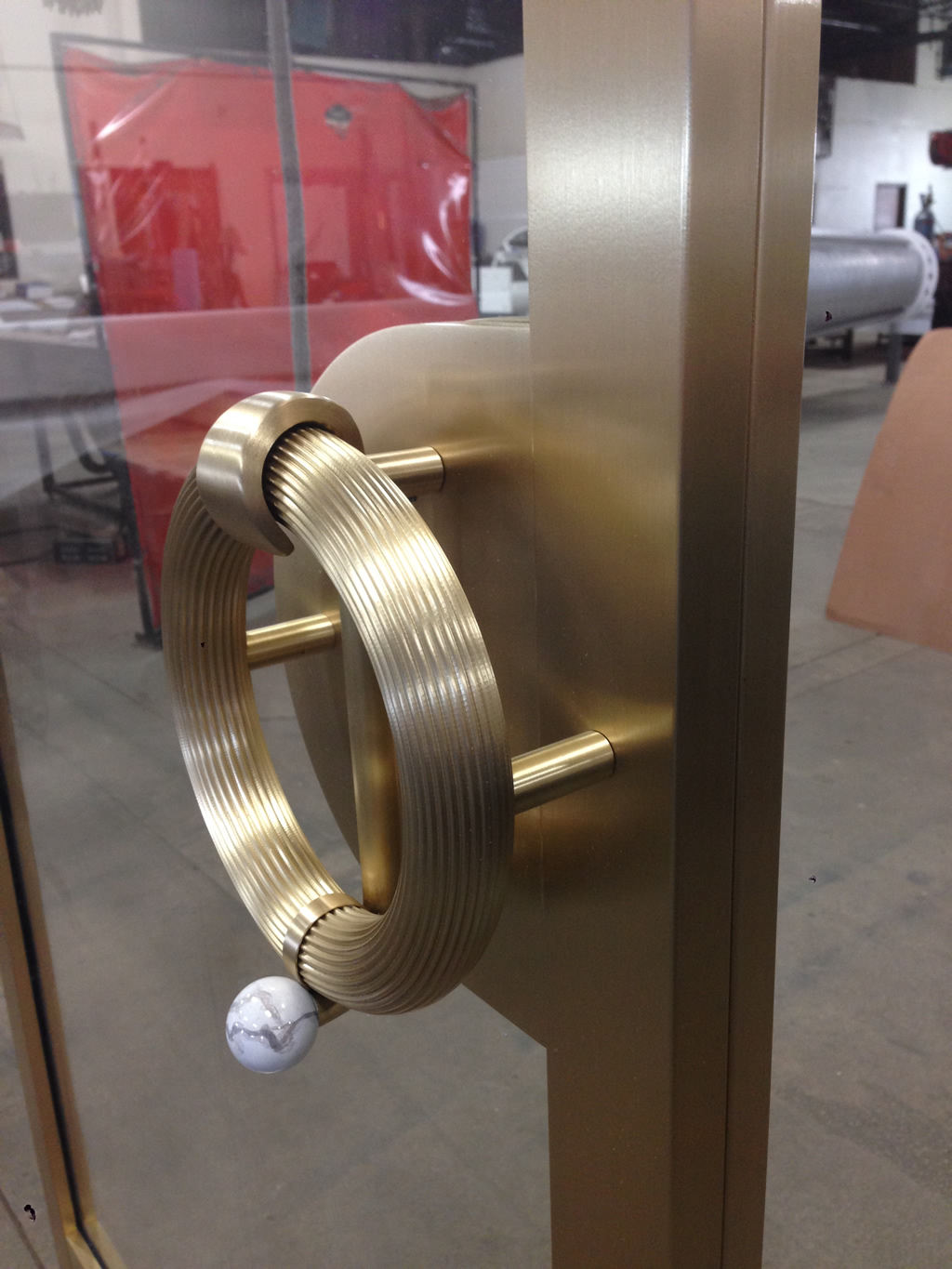 The real strength of the Louis Hoffmann Company is fabrication design
The designers at the Louis Hoffmann Company take concepts developed by architects and designers and then apply the Hoffmann Company fabrication design principles. That means no visible welds, machined-quality fit, concealed fasteners, and finished goods second to none.
We work with many different types of metal including nickel, silver, bronze, brass, stainless steel, aluminum, and glass.
The Louis Hoffman Company utilizes all of the most current technology and equipment:
Investment Casting
3D Printing
Water-Jet Cutting
Laser Cutting
Custom Extrusions
CNC Machining
..And, of course, the usual metal-working processes, including:
Cutting
Milling
Forming
Bending
Welding
Polishing
Let's Discuss Your Next Project